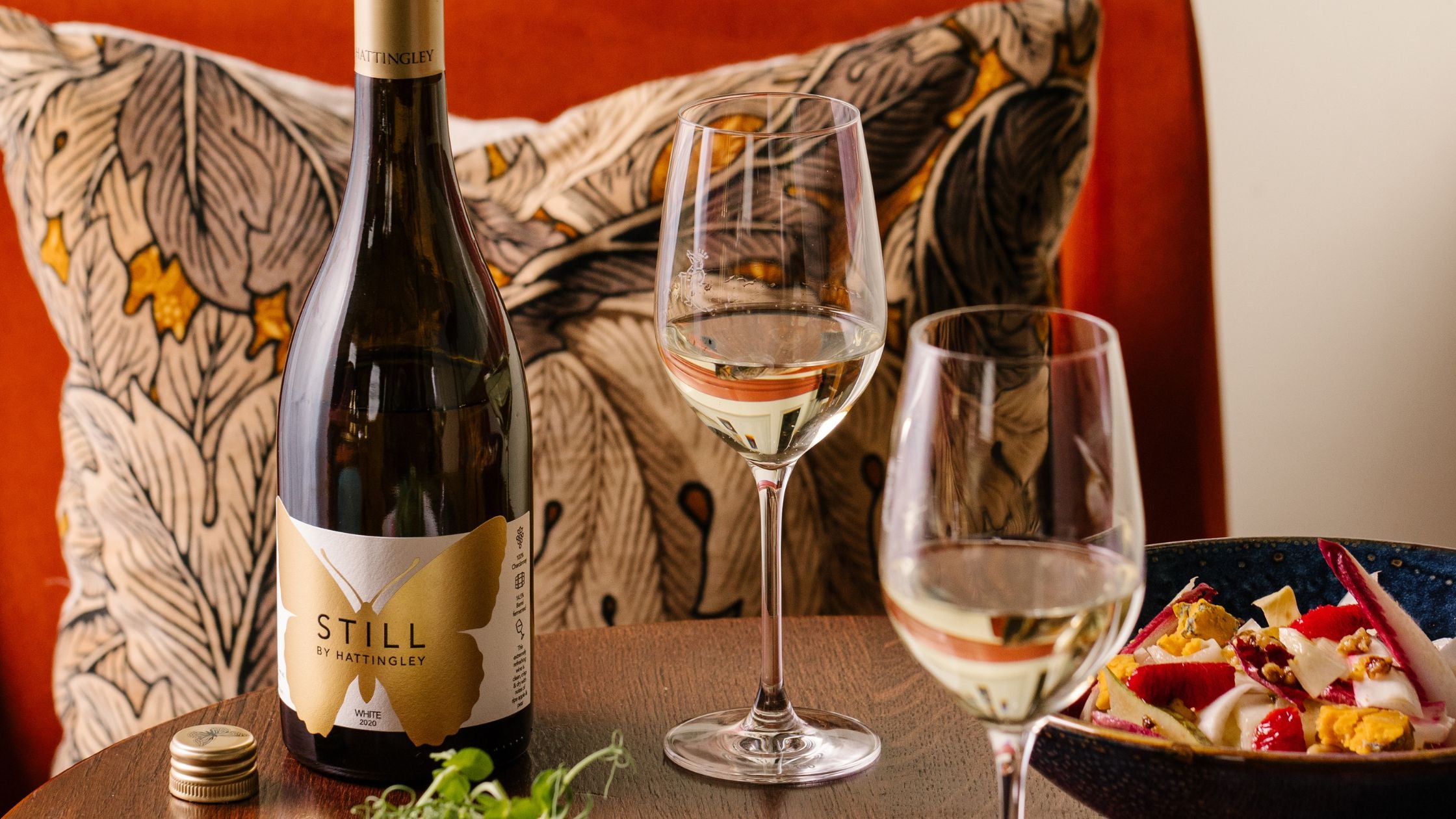 Our New Vintage Chardonnay
Be the first to pre-order our new release in
English Wine Week Promotion
Use the code 'EWW' at checkout to avail of this offer. Receive a complimentary Hattingley Valley tour ticket for every £75 you spend. In order to avail of this offer, you must add your products AND the tour ticket to your basket; you will need to select your tour date at the time of purchase and this is subject to availability and on a first come, first serve basis. You will be asked to enter the discount code after entering your details on the cart page. 
This offer is valid from 10:30 am on the 16th June 2023 until the 26th of June at midnight. 
Please note, the complimentary tour voucher/s cannot be exchanged for store credit, offered retrospectively or be exchanged for any other product. This offer cannot be used in conjunction with any other offers or discounts. This offer can only be redeemed against wine purchases but excludes any wine from 'Susie and Peters Big Wine Adventure' or our Limited edition products. It does not apply to tours, vouchers or gift cards.
New on the blog
Celebrating 10 years of Hattingley Valley vintages! Read about the history of our first release and how we are celebrating this auspicious occasion
Read now